Master Bathroom Demolition
The old master bath was really too small to even get an effective "before" shot. Looking in this direction, the toilet used to be on the left and the shower was on the right. The vertical pipe in the middle of the shot was where the old wall was.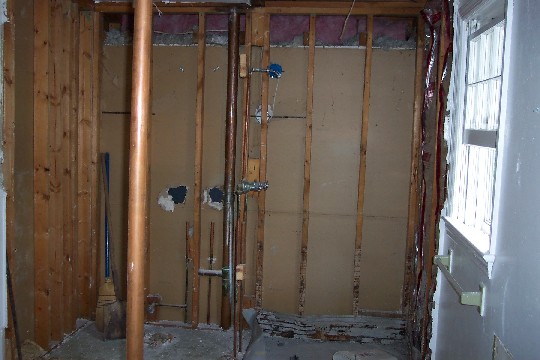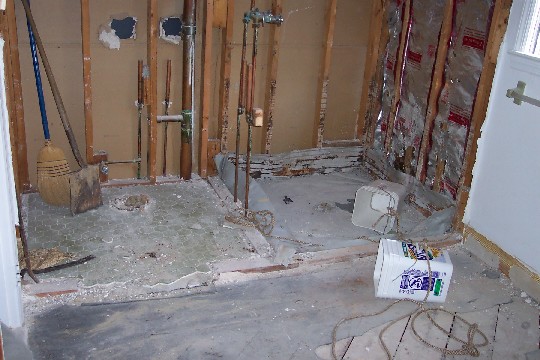 This is a shot looking toward the master bathroom from the master bedroom. The door on the right used to go to a closet that was eliminated to create more space in the master bathroom.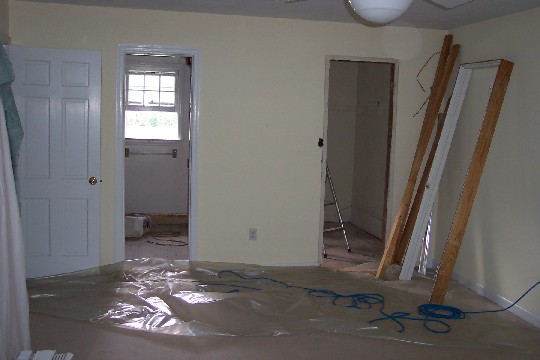 This shot is looking in the other direction at what used to be the master closet